Here are some pics I took today from the trees on the point
They were here a long time, just the two of them, surveying their kingdom.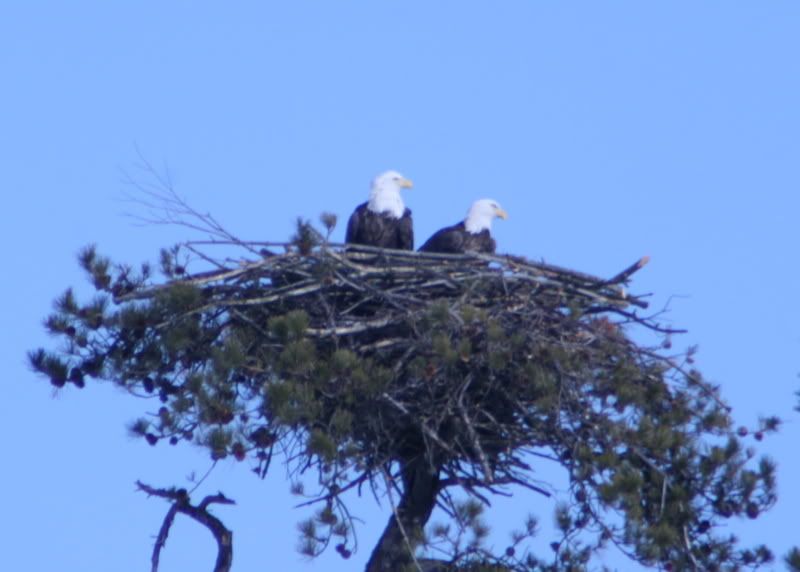 It appears the eagles aren't sitting on eggs yet, because they both left the nest a little while later when an ice fisherman drilled a hole about 150 to 200 feet from the island.
I believe they're only sprucing up their nest at this point. Once or twice, one of the pair tried to come back with a stick, as you'll see here, but she never landed. I think she was leery of that fisherman, even though he was sitting quietly.

It was so much fun to see them so active. Once the eggs are laid, I'll be lucky to snap a picture of the top of her head. She sits so low in that nest, you wouldn't know she was there.