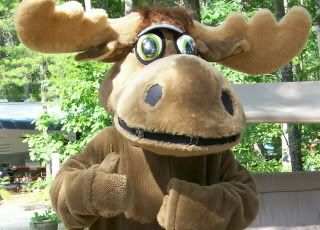 We hear an awful lot of fish stories here at Poland Spring Campground.  In the office, at the lake, over a cup of morning coffee and around the crackling campfire, fisherman 6 to 96 love to tell tales of the one that got away!
Tami likes to tease, telling them that seeing is believing.  And guess what?  They brought her proof!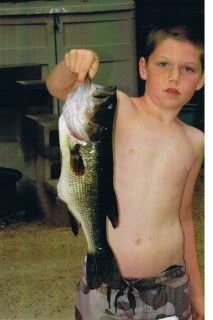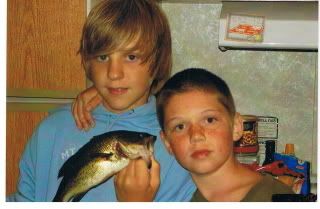 Those are some nice looking fish boys!  Great job!
Dale and his wife Mary camped with us for a month this year.  Whenever Dale goes missing, we know exactly where he is . . . out in the middle of the lake somewhere!
This year, he reported averaging three fish a day, catching 21 in the first two days alone!
His wife stopped counting half way through the month.  She couldn't keep up.
Don't worry though, he assured me there's plenty left for the rest of us!
Just ask his daughter,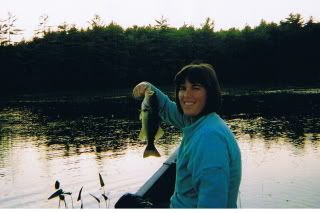 And his grandson with his first fish!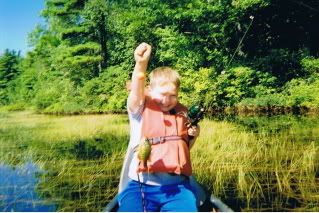 A chip off the old block!  Look at that smile . . .
Dale told Tami he mostly caught 12 – 14 inch bass.
That's a beauty!
And last but not least, here's one of the Emery boys with his supper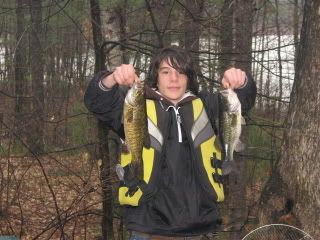 I hear tell they taste pretty good over the campfire, but I think I'll stick with lily pads.