Hey everyone!  Maxwell Moose here!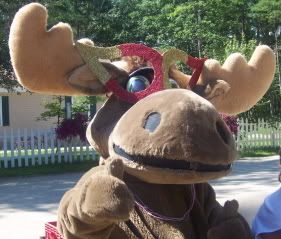 Sorry it's been so long since my last post.  But Tami and David have had me working day and night!  After they finished the floor in the store, Tami was raking, emptying and moving plant pots and getting the garden's put to rest.   Dave's been cutting trees, working on some of the culverts, fixing up a couple sites and winterizing the buildings.
Tami took a break from her winterizing chores to take a walk with the boy scouts today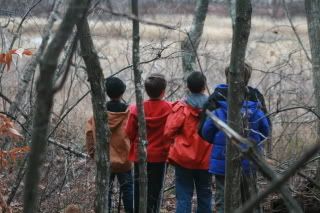 They're working on their Naturalist and Forester badges, so they were looking for six different kinds of trees, six other woodland plants, and signs of wildlife.  We found it all!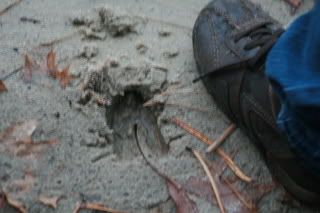 We saw deer tracks down by the lake, and signs that the deer have been bedding down in the area.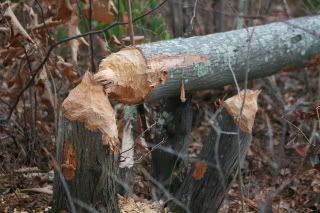 The beaver have been quite busy too!  The boys were able to gather some twigs and wood chips that'd been gnawed on.  I would say there were at least six freshly "chopped" trees out there.   It also looks like the beavers are covering their hut with a fresh coat of mud and wet pine needles.  They're definitely getting ready for winter!
As the boys ran ahead onto the point, they scared the eagle from the trees and he flew off over the lake.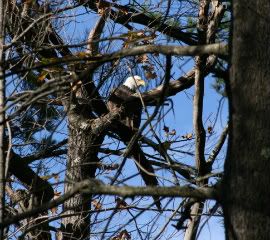 They found lots of animal homes too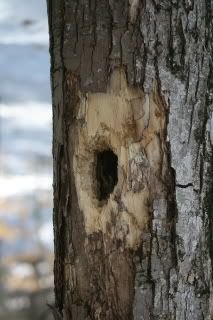 Those boys spent so much time investigating the woods, they didn't get back to Tami's house until after dark.
Last night, David took a walk and captured these shots of the full moon over the lake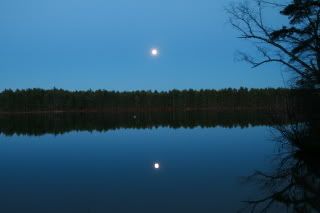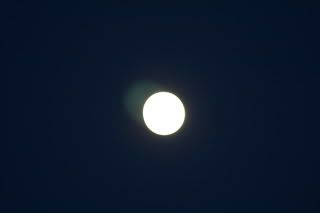 Cool, huh?