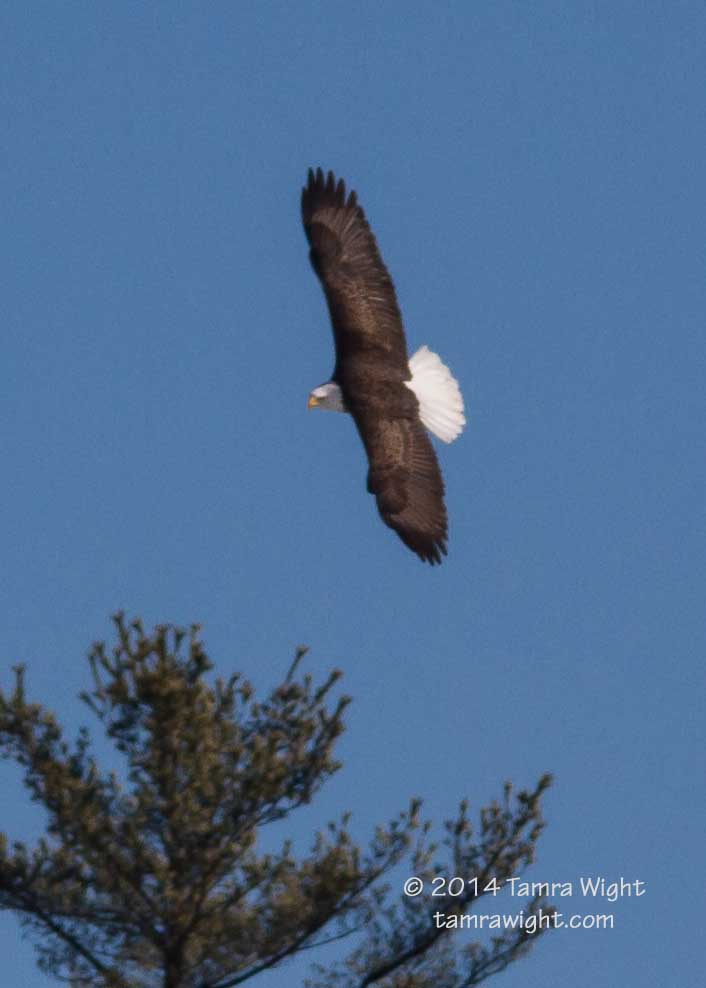 Tami and I went down to the lake this past weekend.  It was soooooo warm sunny, I thought spring might be coming.
Through the trees, we saw one of the eagles soaring around the lake. Tami started moving a little faster 'cause she was hoping to get a "couples picture" of the pair.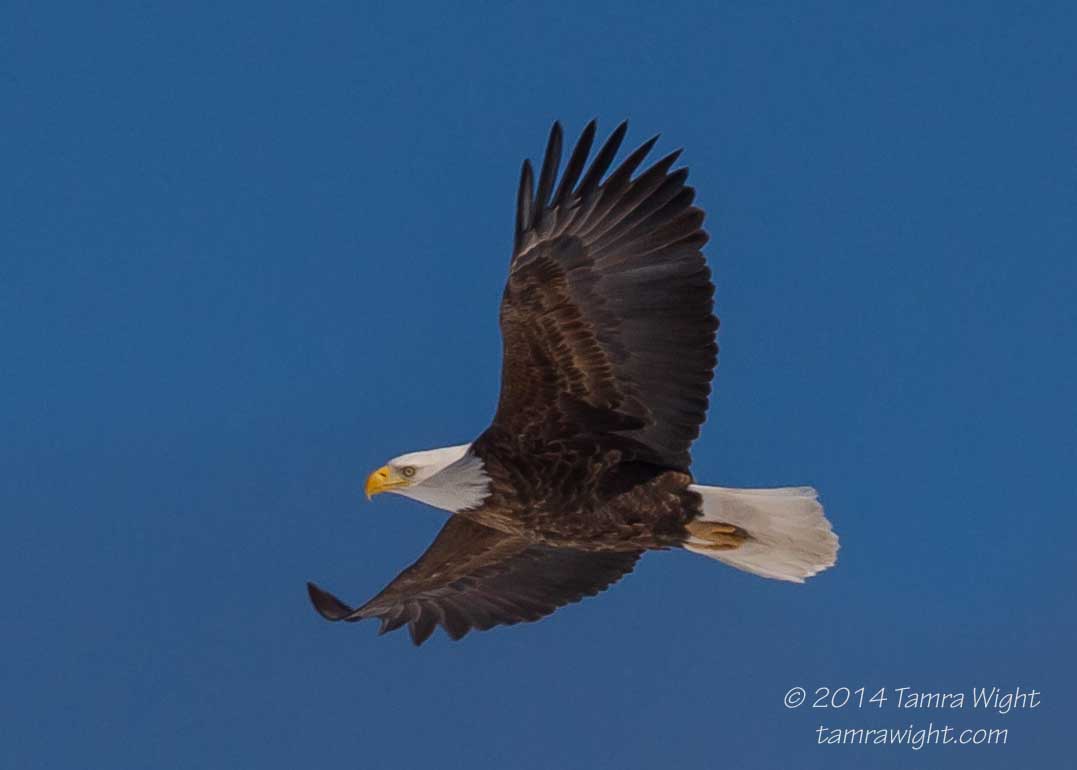 When her boots and my hooves stepped out onto the lake we both shaded our eyes and looked up.  The eagle circled above the lake soundlessly, eying the fisherman's catch, riding the wind,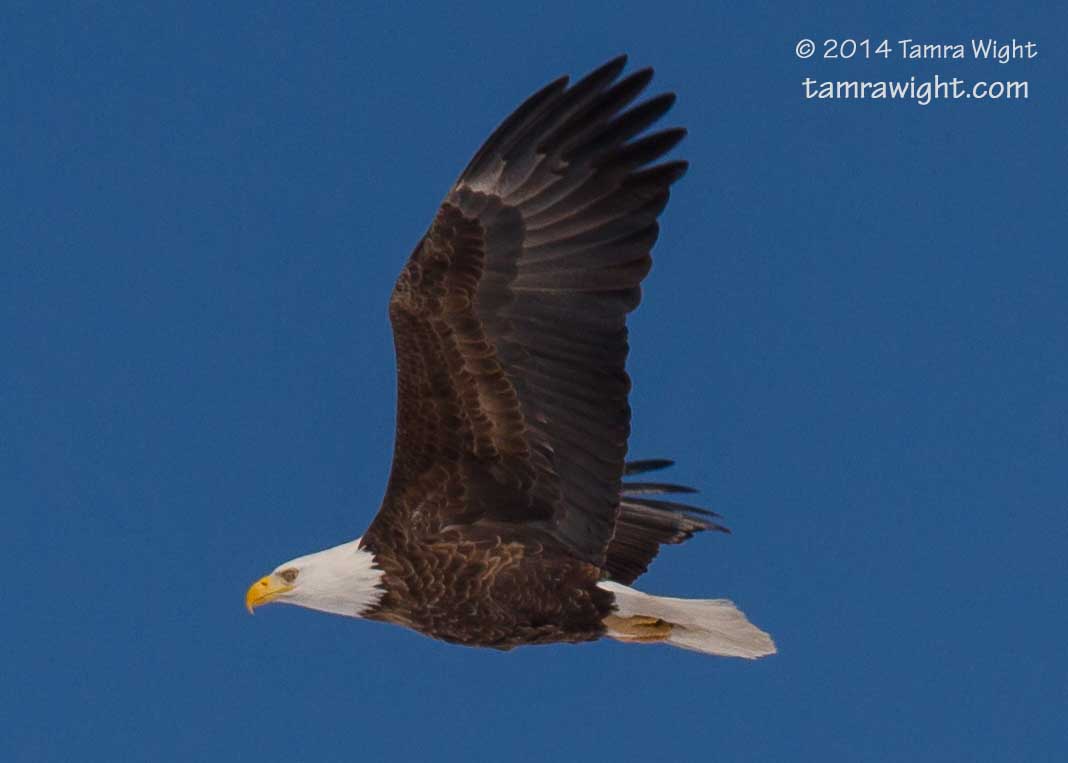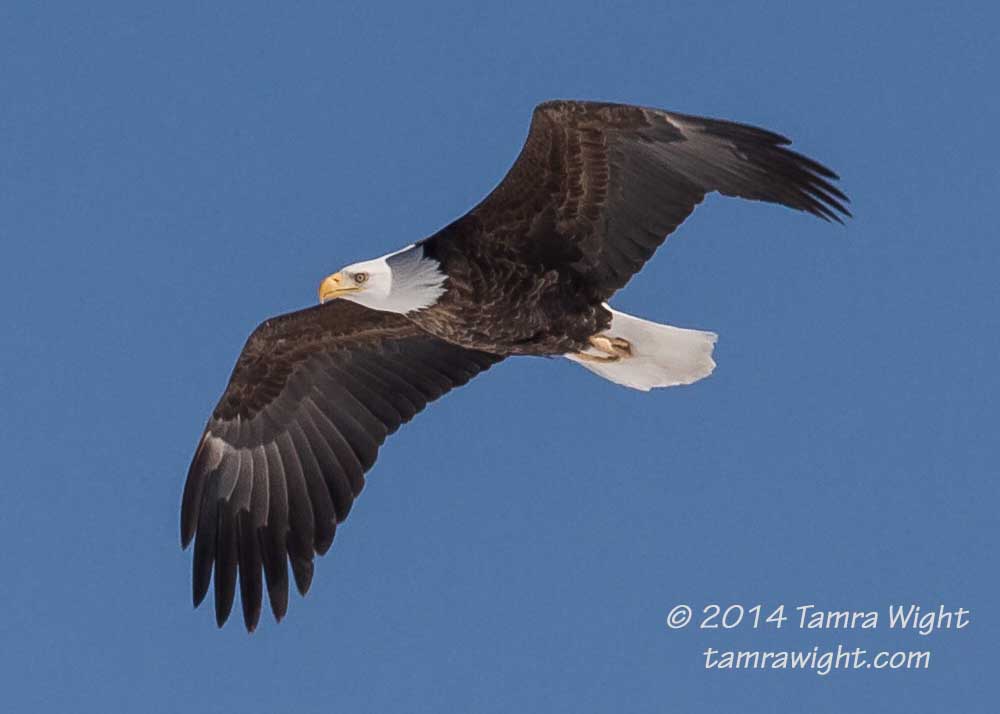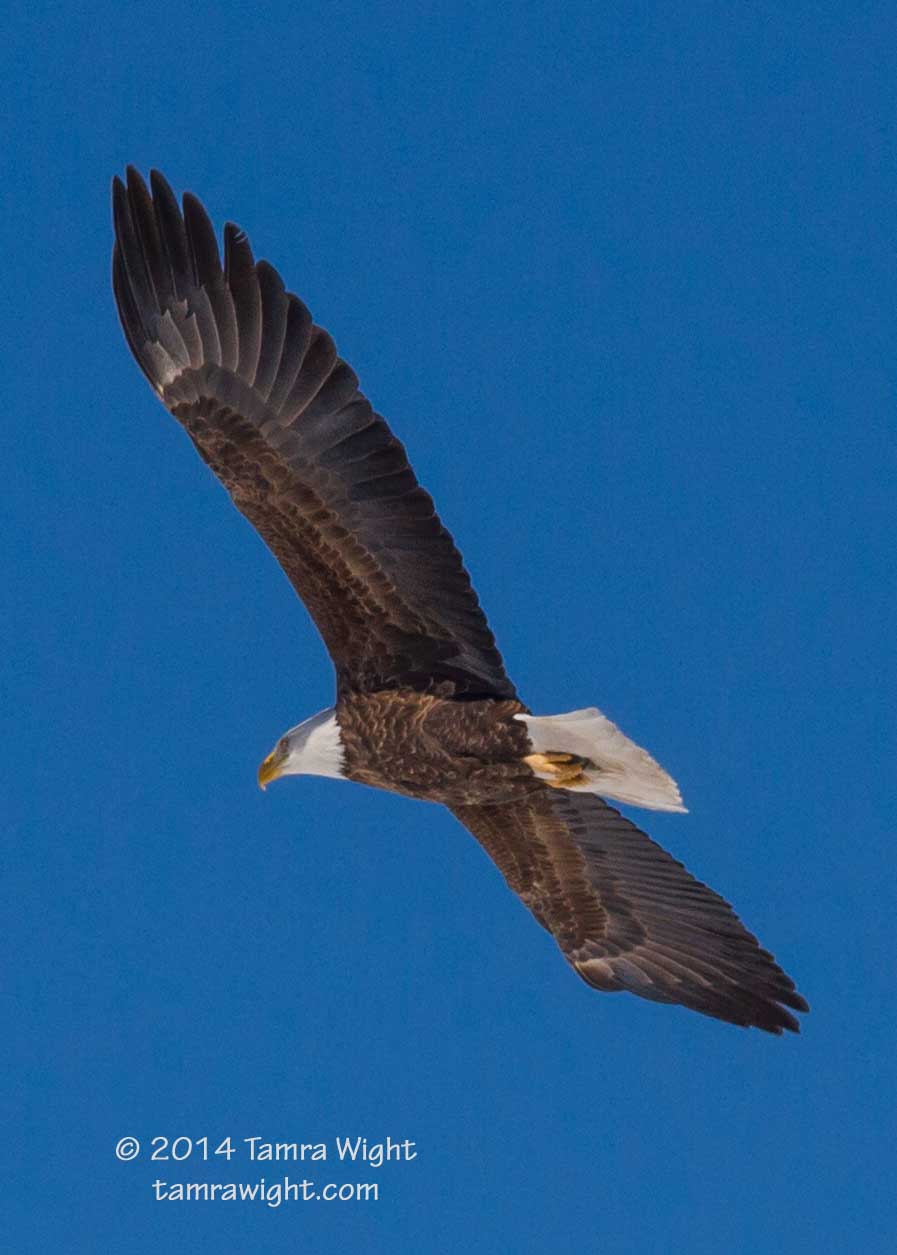 Tami took photo after photo after photo.
I looked to the nest.  And I gasped.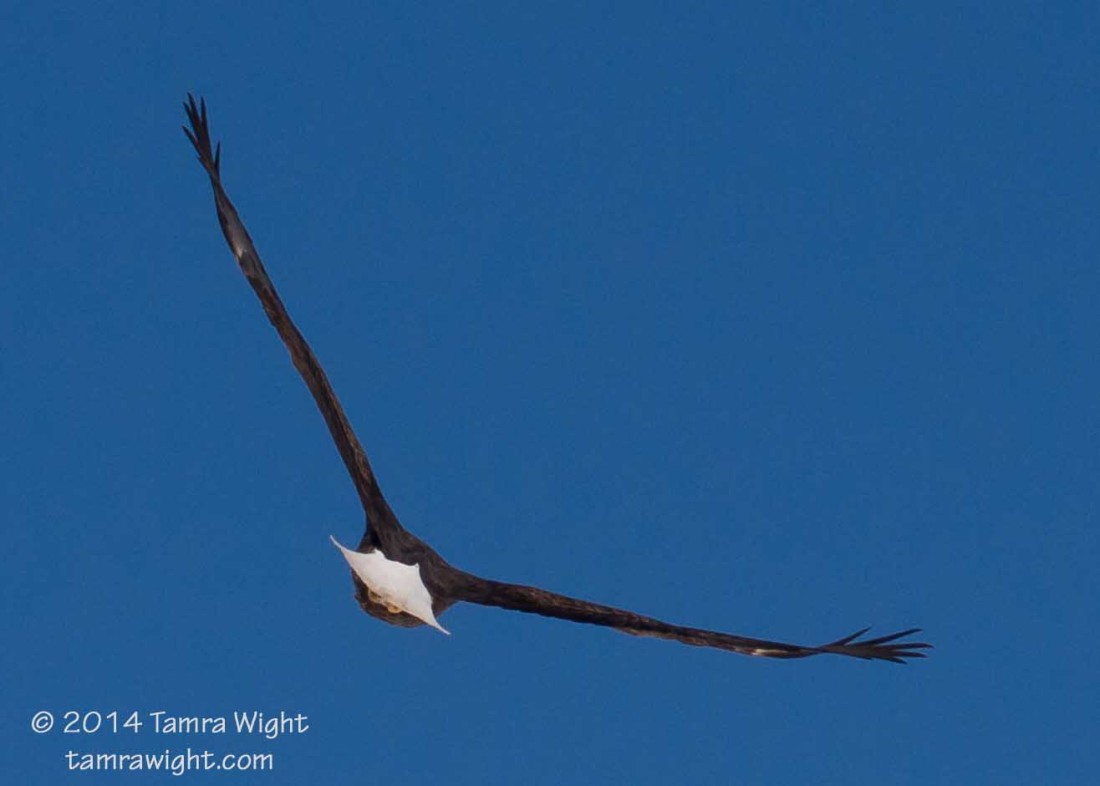 There was no eagle on it.  Why?  We thought they were sitting on eggs!  Did that mean we had it wrong?
But, but, but . . .  Tami made the big announcement on this blog.  And Facebook.  And her writing blog.  And her writing Facebook page.
I couldn't tell her!
The eagle circled around and we watched as she came in for a landing on the nest.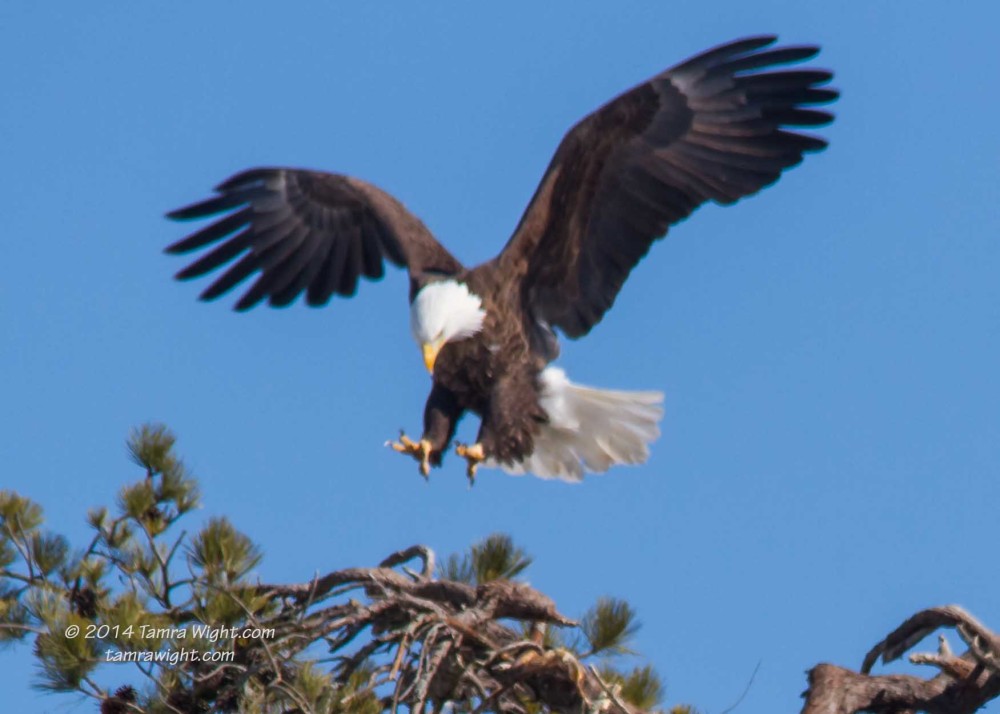 I held my breath as she walked along the tree branch  .  . . were there eggs or weren't there?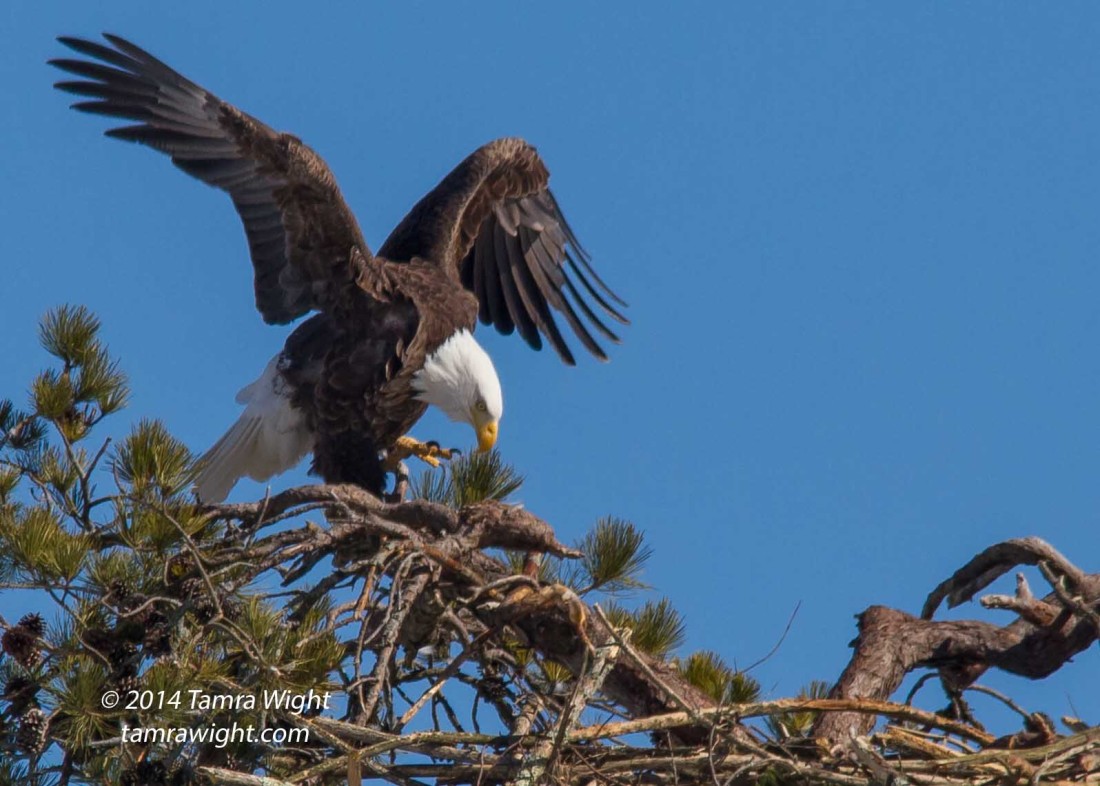 She stopped to look down into the nest several times. It gave me hope.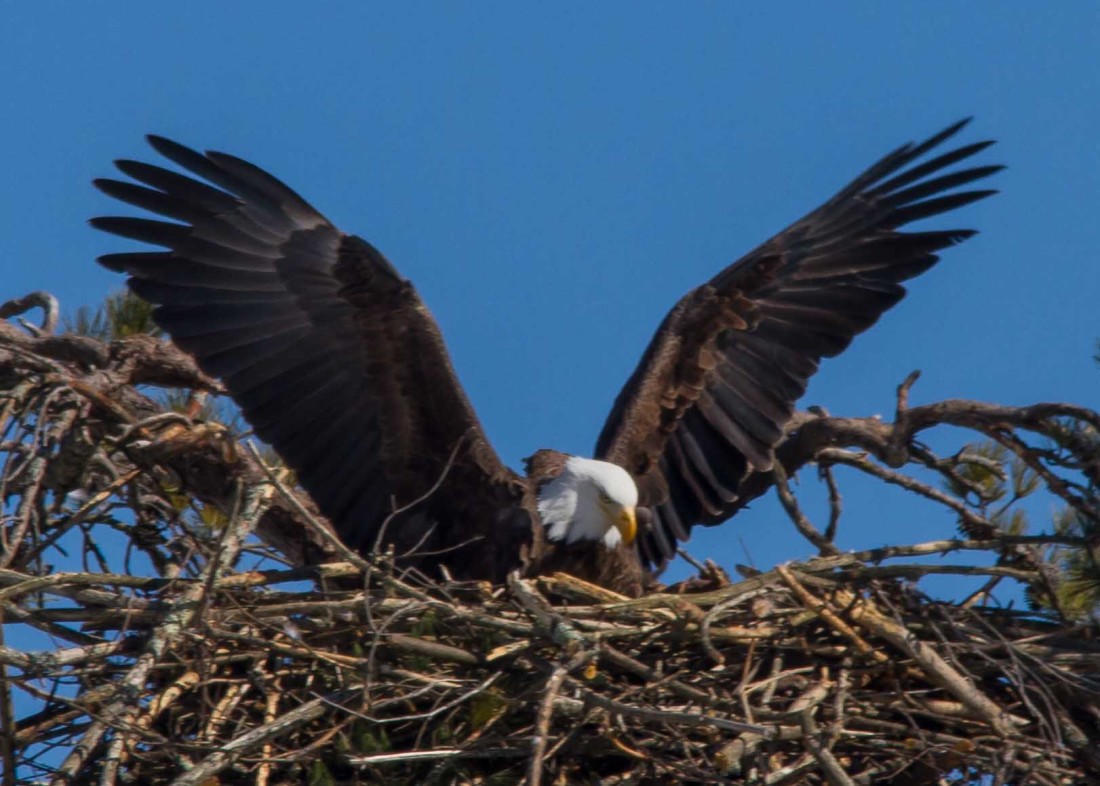 After poking her beak into the nest once, twice, three times, she hopped into the nest and  settled back down onto her eggs.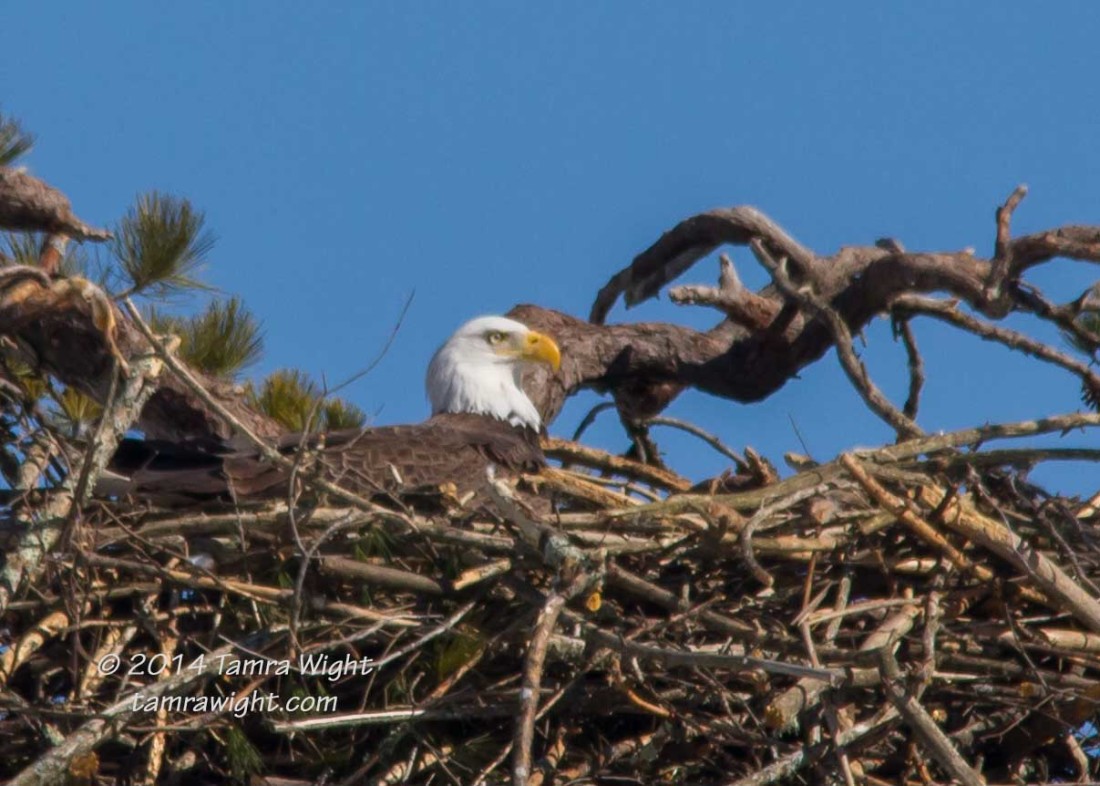 Whew!  They're nesting!  We didn't fib on accident!