My last post was . . .
*gasp*
Labor Day Weekend??
Really?
I blame Tami because, you know, I always blame her for everything anyway . . .
But hey!  I have news!!!
Tami and I saw the eagles!
First, we caught them adding sticks to the nest . . .
well, TRYING to add sticks to the nest.
This one was just a little . .
bit . . .
too heavy.
And then a week later, Tami and I were walking to the lakefront with Cookie, when we saw an adult eagle soaring overhead.  So we started running,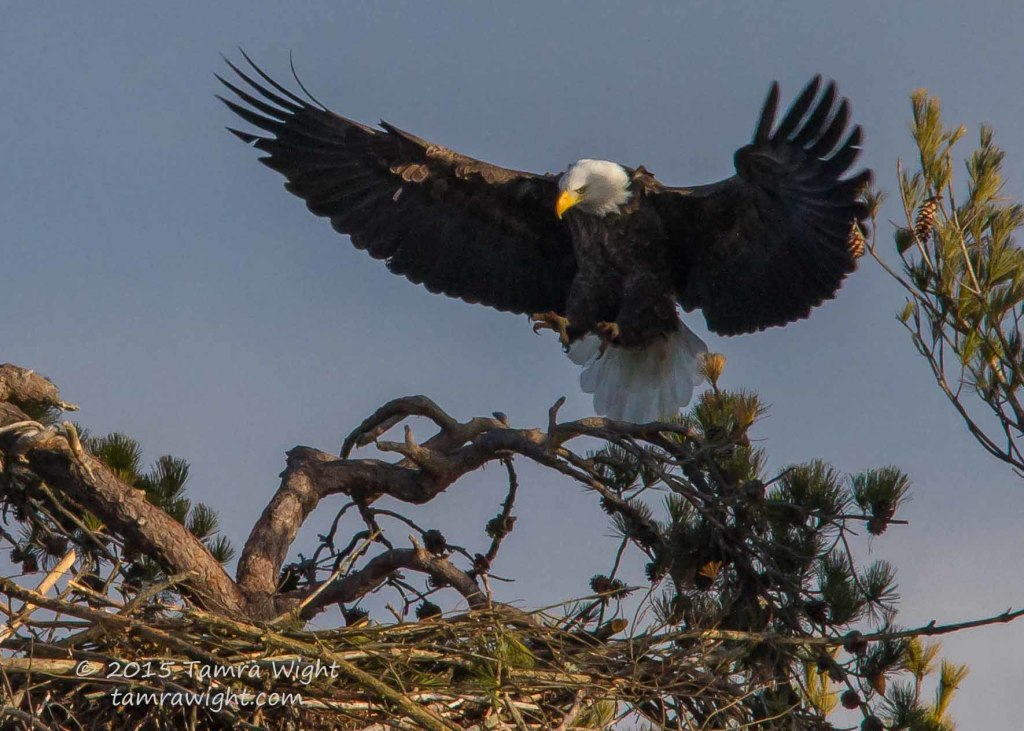 which isn't easy with cameras, mind you!  And we made it just in time to point our cameras and shoot.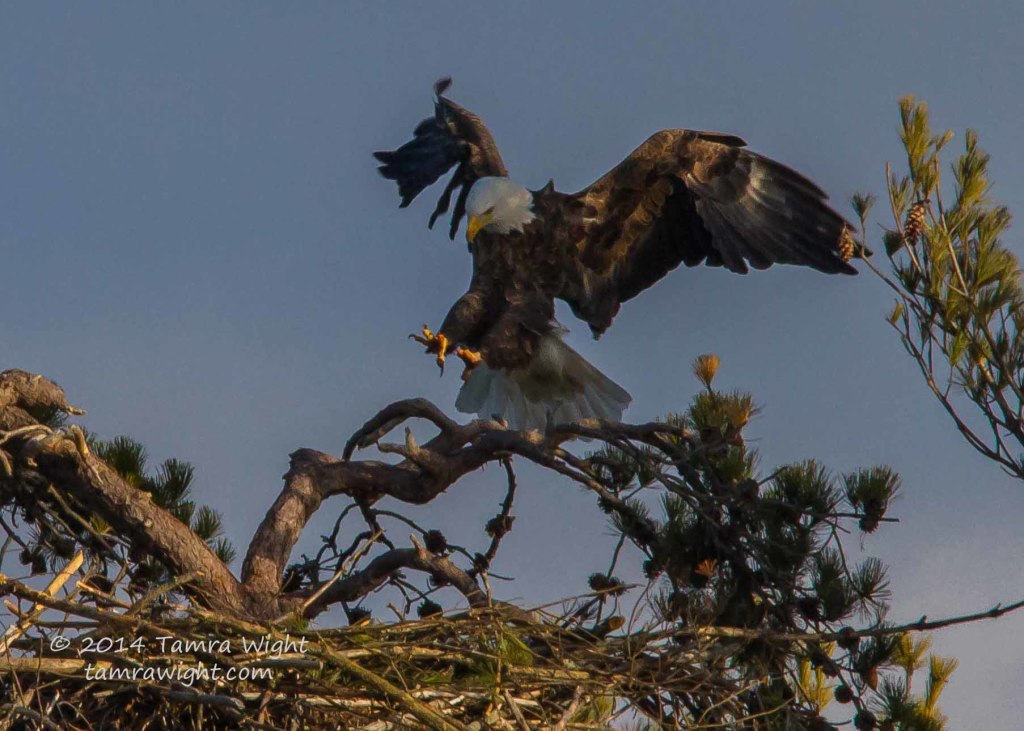 Tami got horrible, terrible photos..  Because she forgot to take the lens cap off.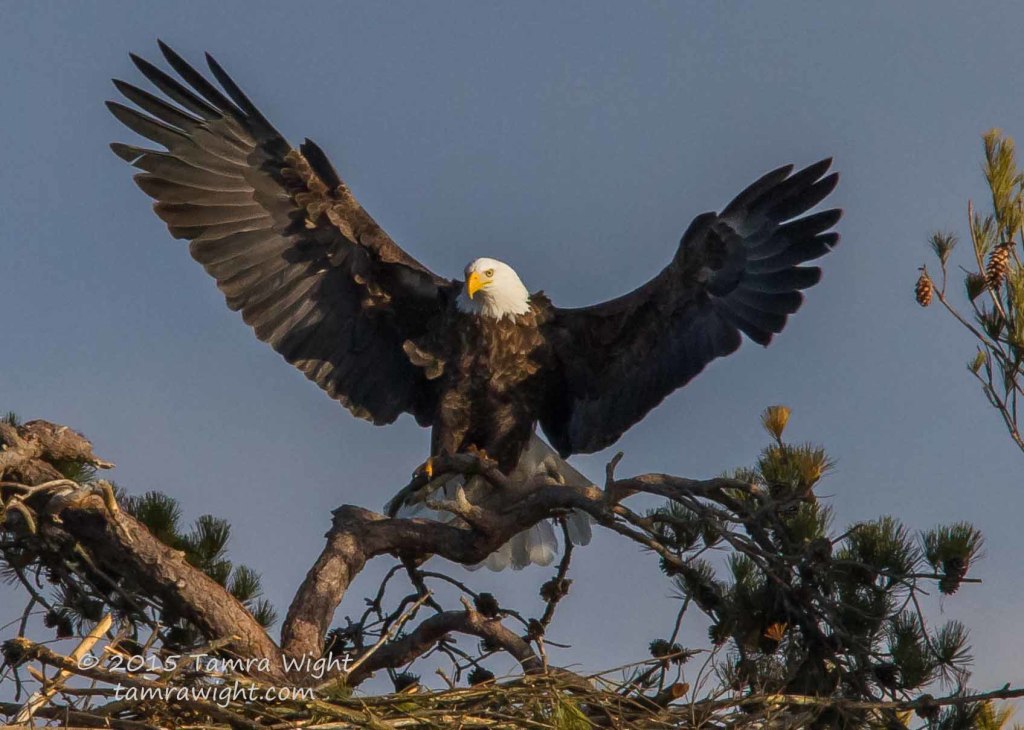 But I got amazing pictures, didn't I?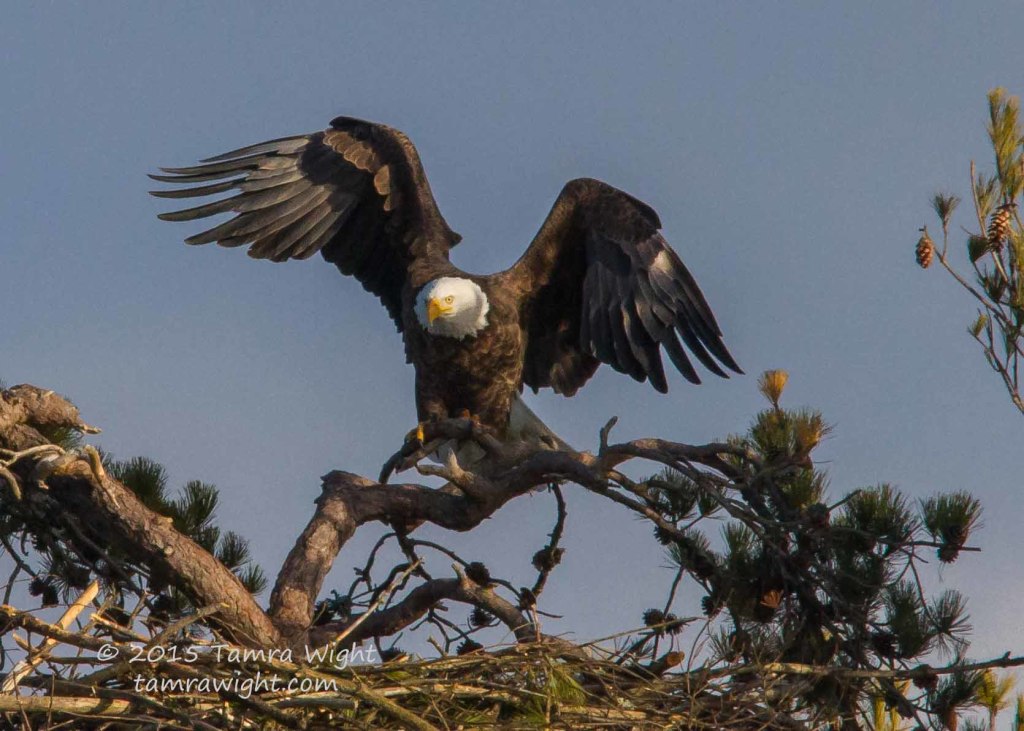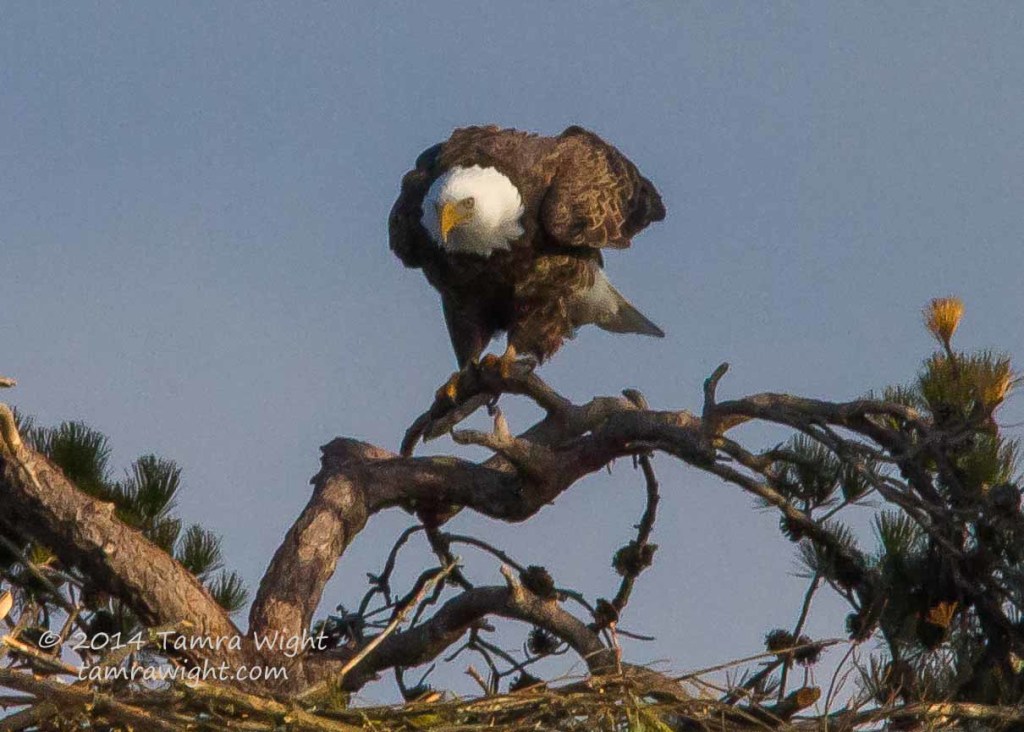 Such a graceful landing!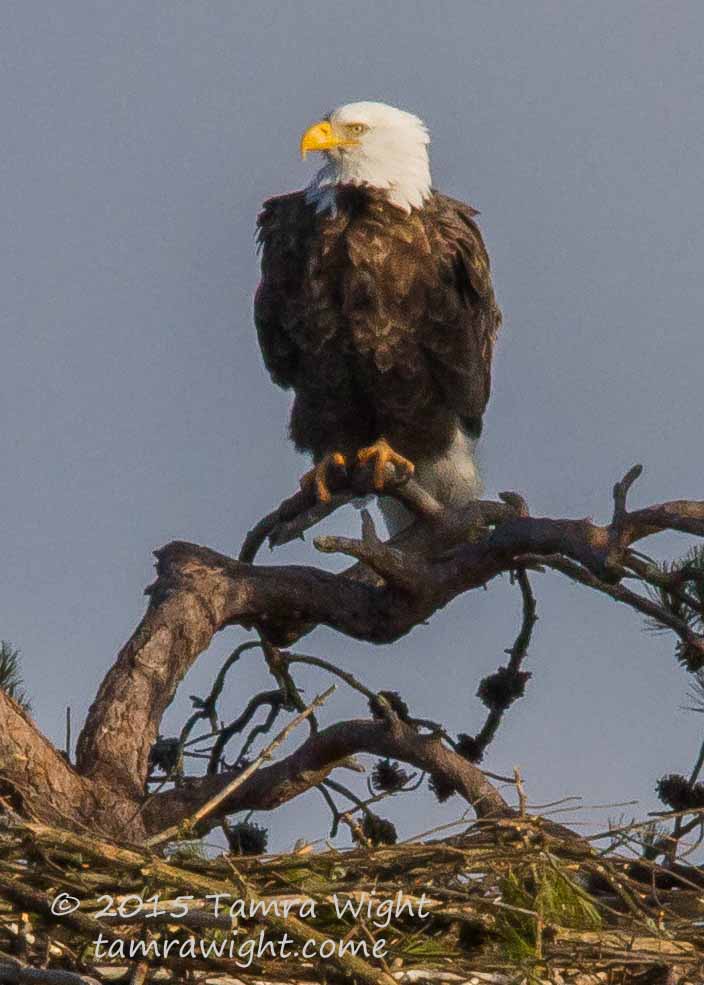 This adult appeared to be checking out the nest, looking down upon it several times before flying off again. I wonder if she was trying to decide if they needed more sticks, or grasses or a rug . . .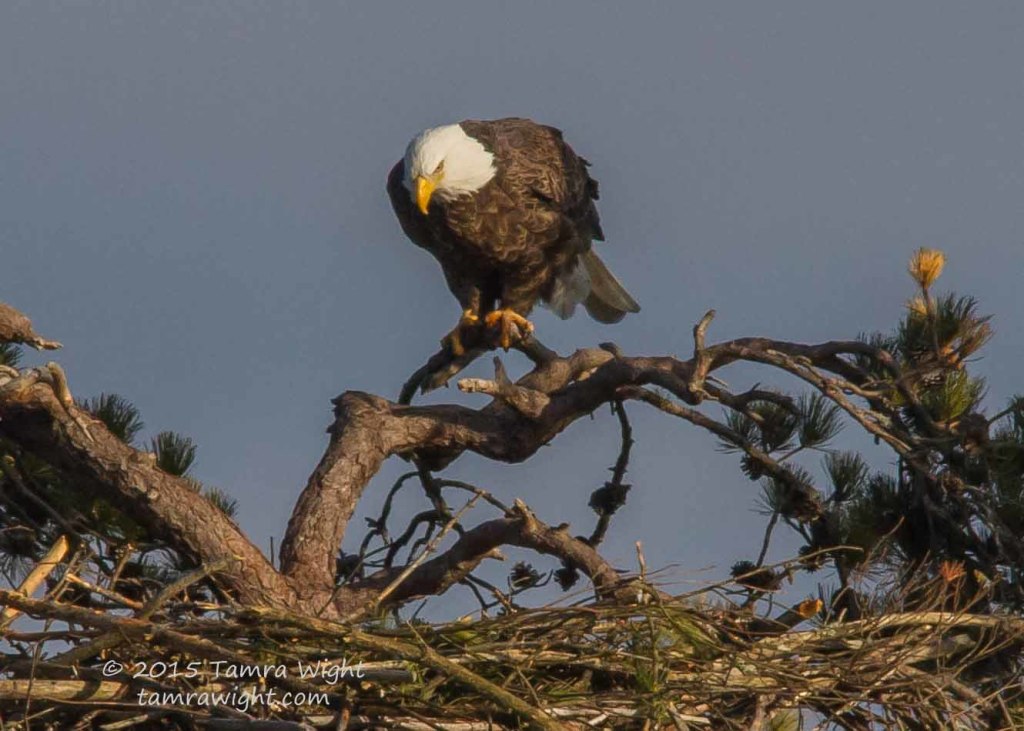 It's looking awfully good, that we'll have eaglets to watch again this year!!