When Tami got home from work yesterday, she begged me and begged me and begged me, to take a walk.
She really didn't have to beg that hard!  The weather was the bestest we'd seen in a long time! Warm breezes blew over the still frozen lake. We saw chickadees, sparrows, finches, woodpeckers and more!
We even saw a cute little chipmunk, coming out of his home in the ground.
And a heron, who had flown in to stand in the shadows on on the edges of the lake.
When we got to the picnic area, Tami gasped.  "They're both there!"
She was talking about the eagles, and we were just in time to watch them switch places sitting on the eggs.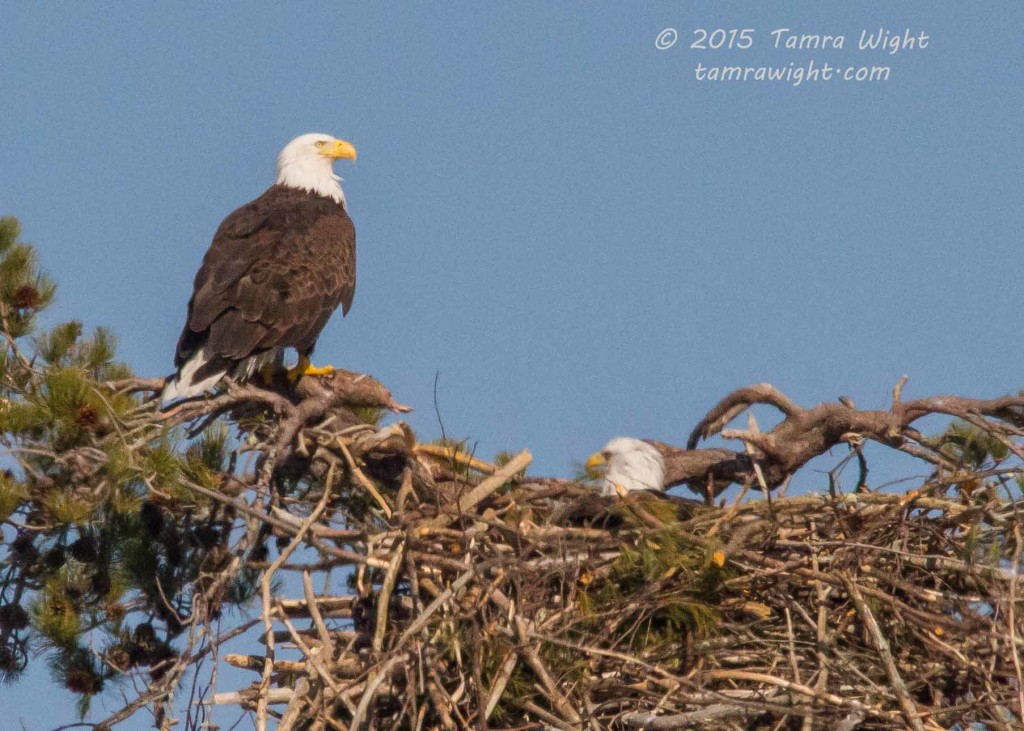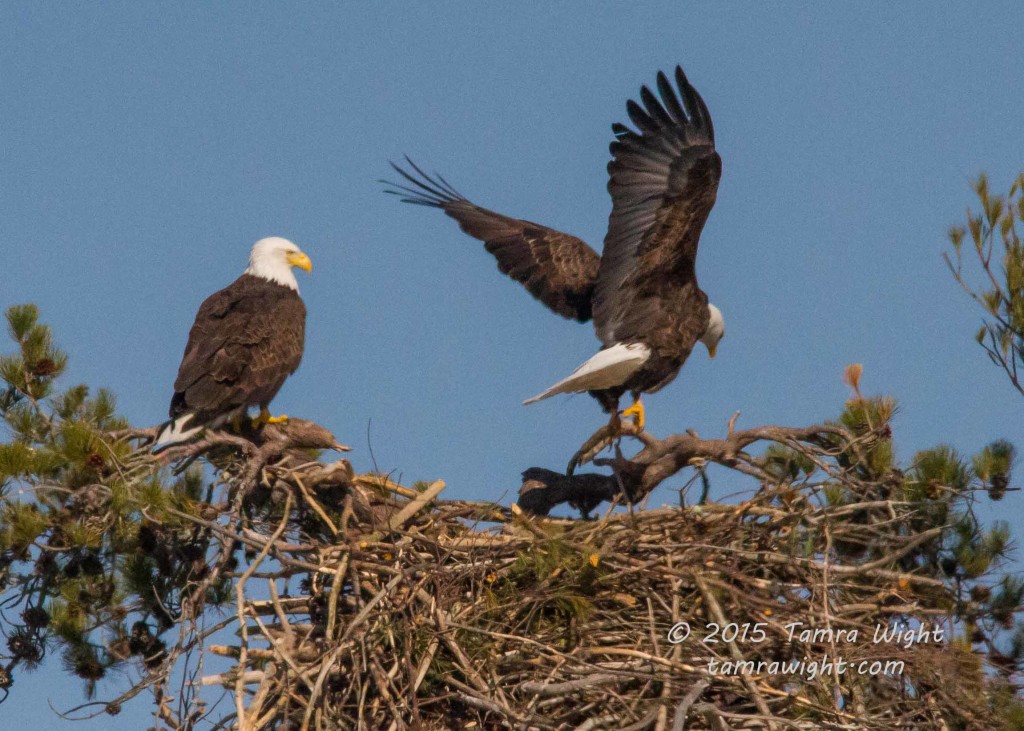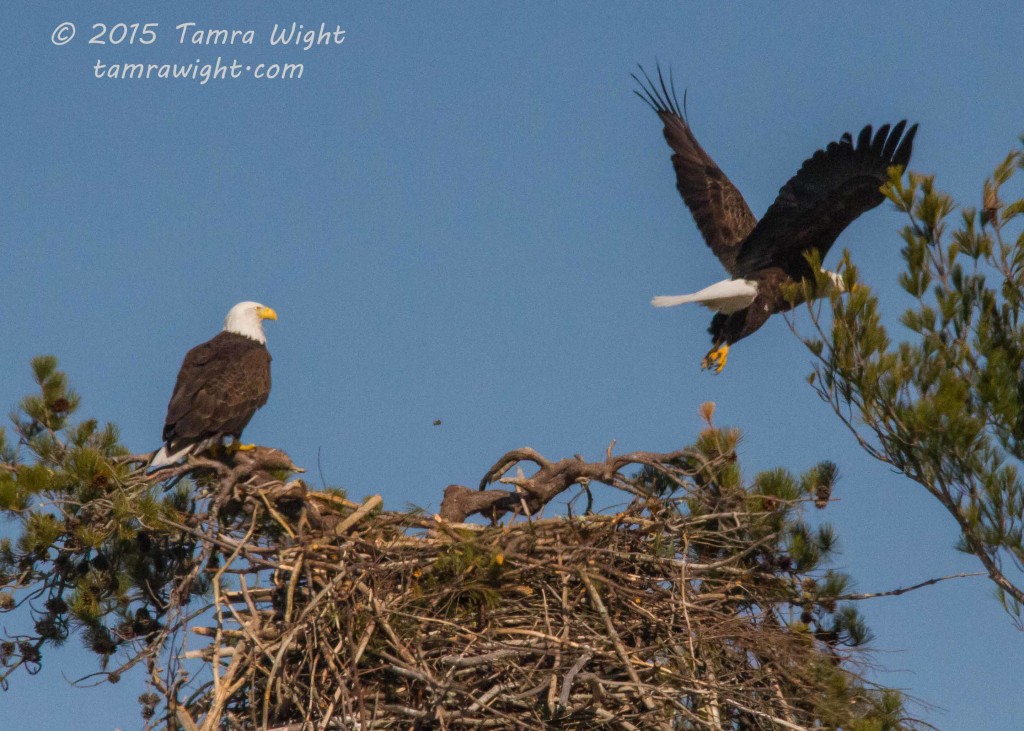 The departing eagle flew right over our heads!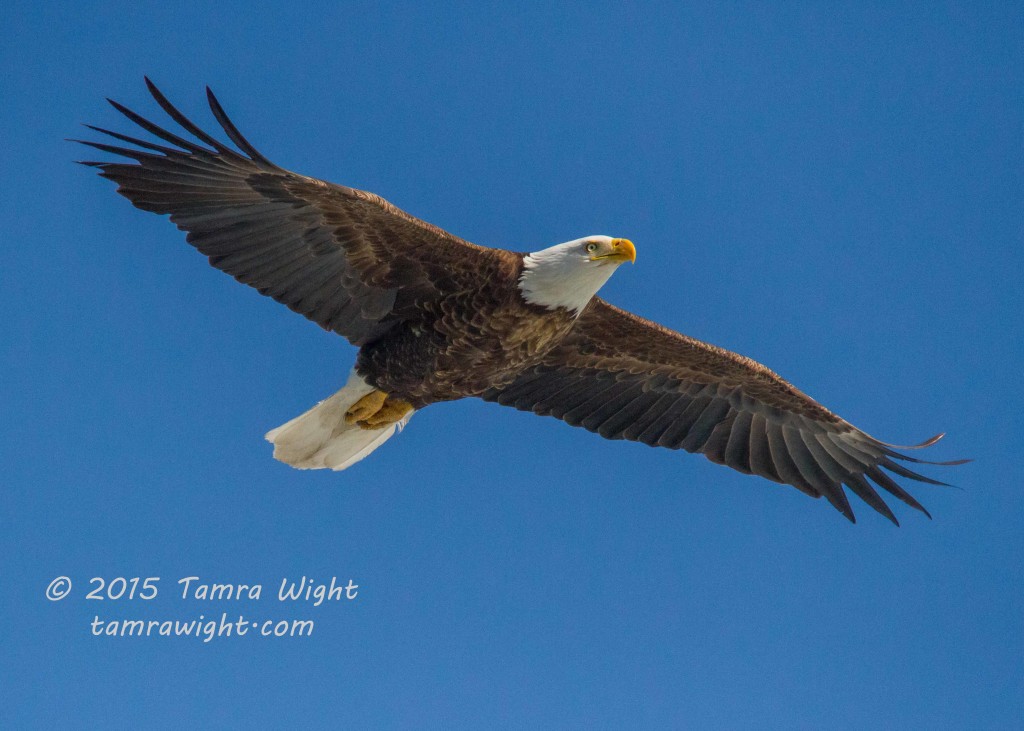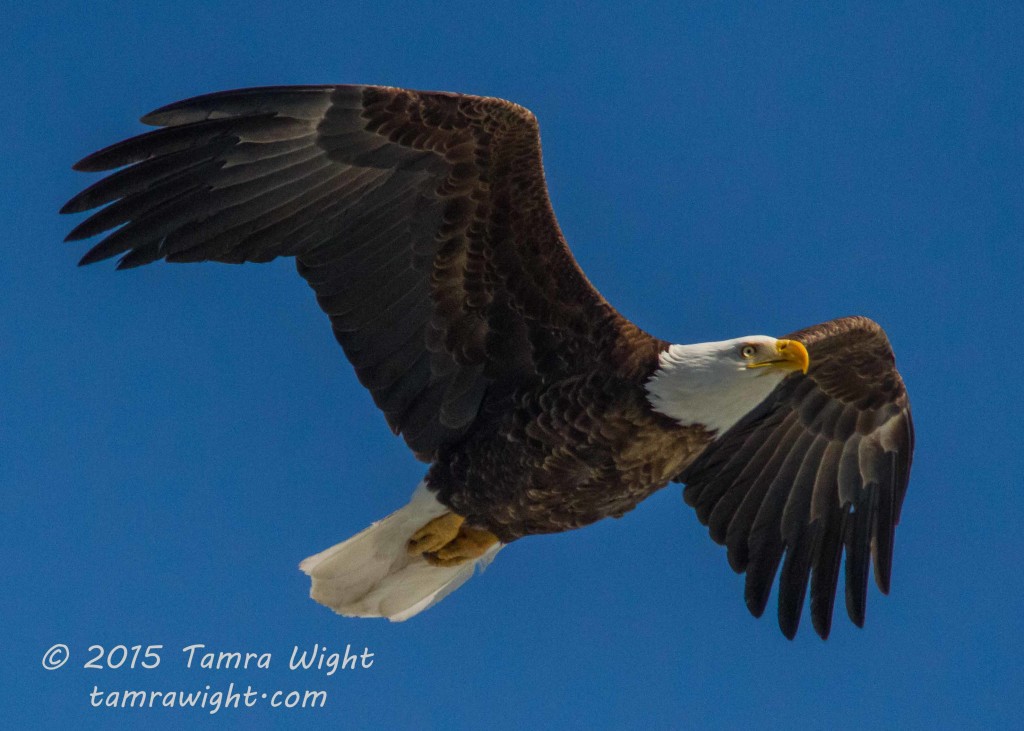 Only two or three minutes passed before the eagle, who was left on the nest, hunkered down for their watch over the little ones.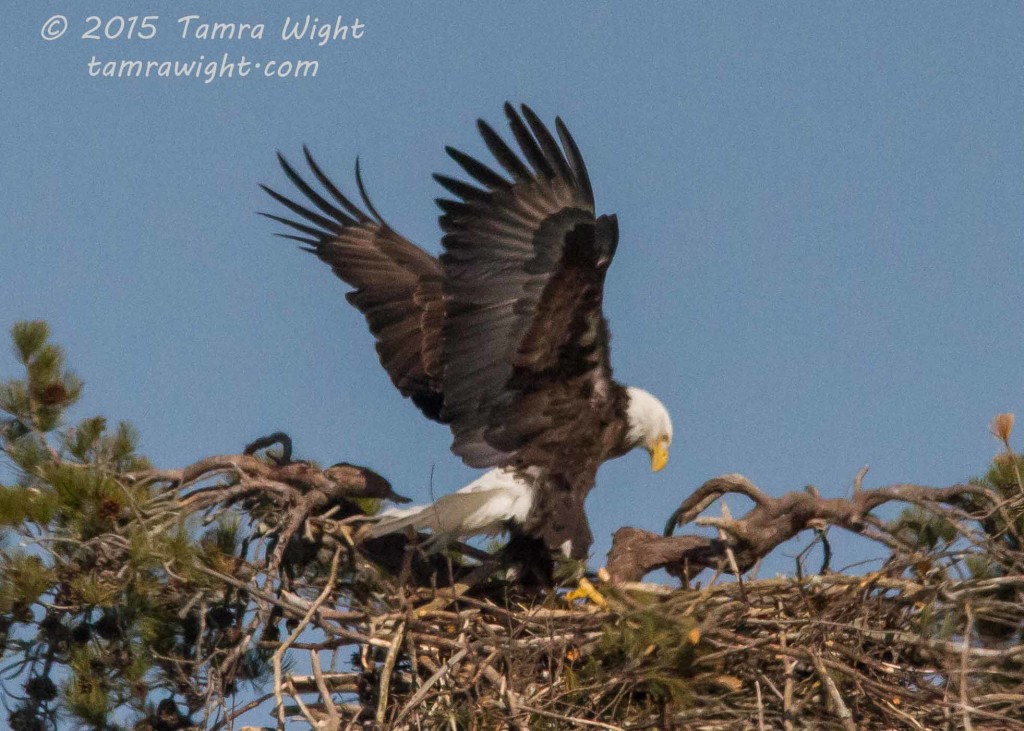 Tami told me that lately, she's seen a pair of seagulls soar high over the small patch of open water on the lake.  And the eagles don't like this, not at all!  The one on the nest will call out, and the mate flies in to help protect the family.
Such good parents!
April vacation arrives soon. Tami's notes from 2014 tell us that the eaglets were born right around April 18th, so you can bet we'll be going down to the lake a lot next week!
Tami won't even have to beg me to go!