I'm a little behind in my posting, time has flown these last couple of weeks!
Here's some photos from Chinese New Year Weekend . . . notice the cool dragon hats!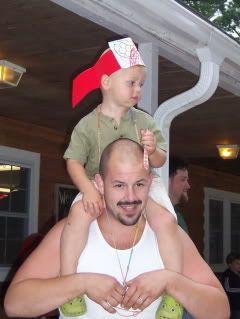 This little guy can't be bothered to look at the camera . . . he wants to get on the hayride!