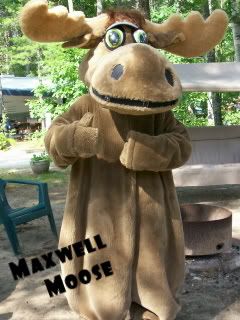 Tami, Cookie and I took a late afternoon walk down to the lake the other day.  I told Tami my favorite season is summer-time, when all the kids are here and we get to play games and do arts and crafts and have story time.
Tami said she had a hard time choosing between summer and fall.  She liked summer for all the same reasons as me.  But in the fall, things are quieter and she has more time to talk with her campers or go to the campfire.  She really likes the warm days, cool nights and all the beautiful fall colors too.
Here's some pictures from the trail, winding around the edge of the lake
While we were walking, we scared the baby eagle out of a tree!!  Crying out, he soared to the other side of the lake somewhere over by the golf course.
Tami was really hoping to see the baby loon too.  She's kind of anxious to find out if he's still doing okay.  (Remember, he was born later in the season than normal.)  Sadly, we didn't see him, but we did hear a beaver slap a tail on the water in warning.  That was kind of cool!  Neither of us had heard it before.
We snuck up on a Downy Woodpecker working away at something  . . .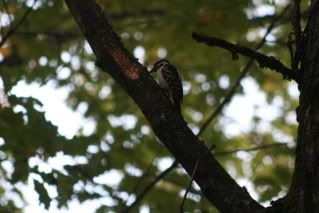 and a turtle sunning himself down by the beaver hut.
It's hard to believe this is the last weekend the campground's open.  We're glad the weatherman's predicting gorgeous weather, 'cause we really want to have a couple more campfires.  Mmmmmm – s'mores!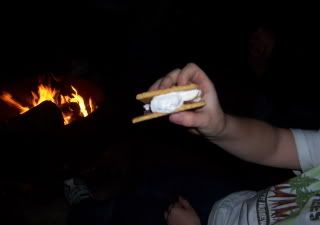 Besides, there's nothing worse than trying to close up your camper in the rain!
The camp office closes for the season this Monday, but if you want to make a reservation of a week or more, or you have some questions, Tami will be answering the phones 10am to 4pm Monday through Friday.  She has a part time winter job, so if you get the answering machine, please leave a message.  She'll get back to you ASAP.
Don't forget, you can always reach her through the campground website too!  She lives on the internet checks her e-mail pretty regularly.
And of course we'll keep blogging!  Tami wants to post some info on the local attractions, especially the places her family loves to visit.  I'm going to post some of my favorite recreation activities and keep you up to date on what Debbi and Bryant have up their sleeves for next summer.  If any of you have some favorite summertime photos from camping with us, we'd love to post them here too.  Just snail mail or e-mail them to me through the campground website.
So if the winter starts to feel like it'll never end . . .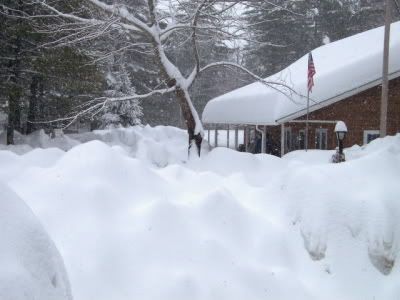 come back and visit our blog!  We'll have you dreaming about the 2009 camping season in no time!