Ben and I just had to get outside this morning . . .
The sun was shining . . .
The ice was sparkling on the trees . . .
and dripping onto our heads!
Here are some images I captured today: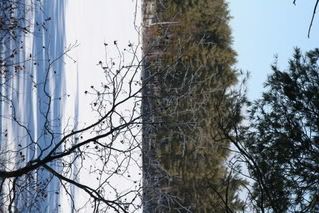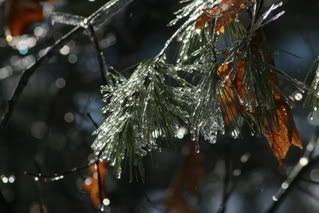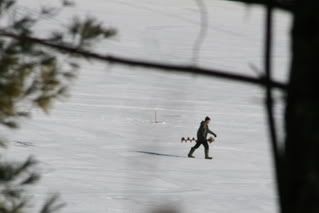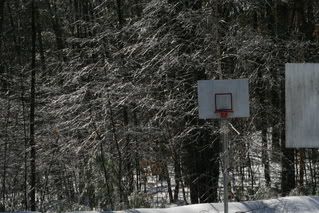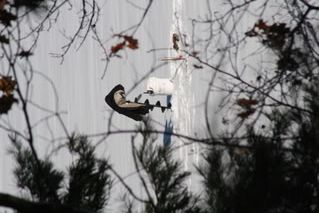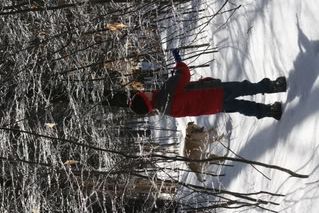 Again, I focused my telephoto lens on the eagle nest, but no sign of movement. My snow shoeing buddy tells me the pair were seen on Middle Range last weekend! That's good news!
Alas, I'm not as fast with the camera as I'd like to be. Ben, Cookie and I were walking on the ice along the tree line coming from the direction of Middle Range toward our picnic area, when all of a sudden the eagle flew out from the trees on our point.
I'm ashamed to admit my first reaction was to duck! They have such an amazing wingspan!
I focused my camera skyward, but the eagle was already flying around the point and out of sight.
Ben tells me I need to practice whipping my camera toward my subject like a cowboy practices pulling his gun from his holster.
Not a bad analogy.
Last Wednesday, while driving over the causeway between the lakes, the eagle was standing on the ice in clear view of the road, eating his breakfast. Do you think I had my camera with me? NOoooooooo!