What a fabulous crew we had this weekend!
It all started Thursday, when Dave gave the boy scouts a lesson in planting trees . .  .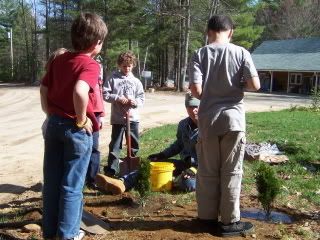 Then on Friday, 55 campers rolled in to participate in our annual Clean Up Weekend.  It's free, in exchange for approximately five hours raking sites and planting trees on Saturday.  We met some new campers, and welcomed back some regulars who've been helping us for 8+ years now.
The big day was overcast . . . and   brrrrrrrrr   chilly!  But everyone was out and about by 8am, eager to get going!
We fed the hungry workers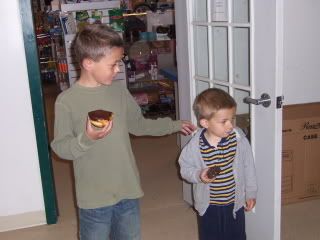 Then they got to work!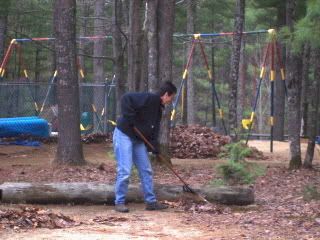 Believe it or not, we actually had a couple sites with snow and ice under the leaves!
Here's  a couple before pictures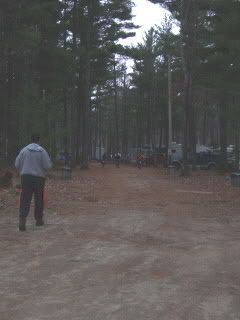 the main street
and site 1.
And here's what they looked liked after . . .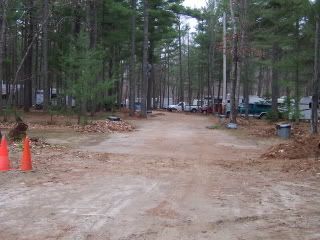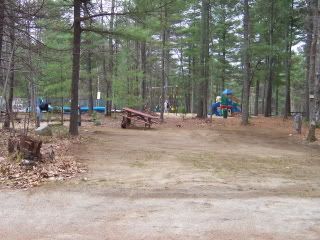 What a difference!  132 sites raked, as well as the roads, playground, fire circle, around the pool and the game room!  What used to take me a full month, raking every day, is now accomplished in a few hours thanks to these energetic campers.
But they weren't done. Oh, no!   I then gave out about forty trees to happy, smiling faces like these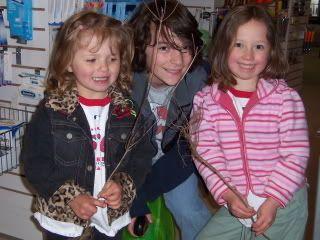 I can't tell you how it warms my heart to see so many kids (and adults) eager to plant trees off the sides of their sites.  It's such a wonderful, important thing they do . . . replacing young trees that are inevitably damaged during the course of a camping season.
Thanks so much to all our helpers this weekend! We couldn't have done it without you!