One of my Spring Special campers, Joyce Thompson, took these shots last weekend of the eagle family!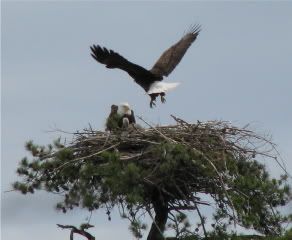 copyright Joyce Thompson 2008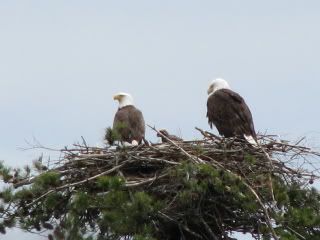 copyright Joyce Thompson 2008
Aren't they gorgeous???
Joyce said she only saw the one baby, so it looks as if he's going to get Mom and Dad's undivided attention this year.
While I was at the lake late yesterday, I watched as one of the adult eagles swooped a loon who was fishing nearby. He didn't touch the loon at all, but it was definitely a warning. After that, the loon moved away from our point.
This makes me a little sad, because I enjoy them both.